Deck Mount Flange with 12" Stainless Steel pipe for PR-411 and PR414 TV Antennas

---
Note that the deck flanges are identical to the flanges on our antennas.
Stainless Pipe diameter are OD 1.5" or 2.0".
All our flanges are made from Marine Almag or Stainless Steel. We do not use raw painted aluminum in any of our products.
A propriatory chemical is used to separate the stainless bolts from the Almag flanges to prevent natural electrolysis and the resulting corrosion normally found without this protection.
Deck Flanges come complete with Stainless mounting bolts, flat washers and nuts. There is an optional cast and threaded backing plate available for both flanges and shown below.
PR-411 and 414 antennas accept a 1.5" pipe
PR-420 and 422 antennas accept a 2.0" pipe
We stock the stainless pipe in 6" and 12" lengths.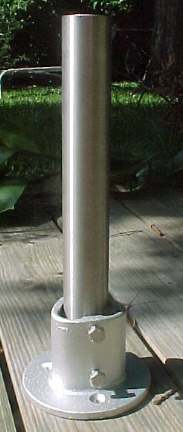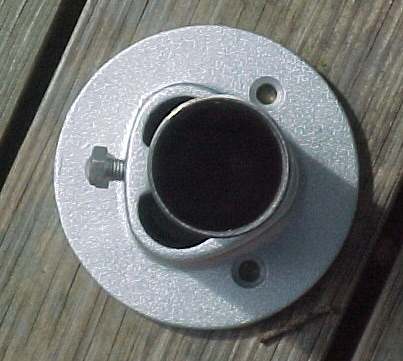 .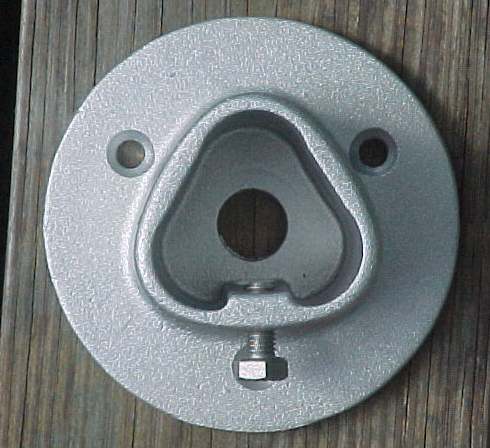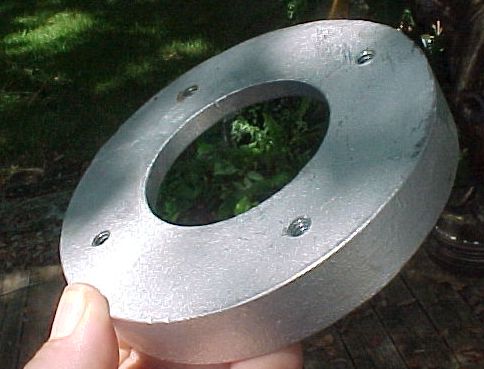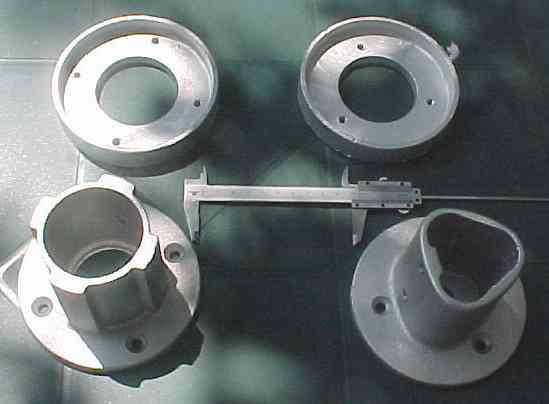 Shown above is the optional Backing Plate with threaded holes. It can be ordered from stock for both the 1.5" 3-hole flange and the and the 2" 4-hole flange. It is cast with tough marine grade ALMAG aluminum.

---
MARINE TV ANTENNA Systems for Navy, Merchant Shipping, Work Boats and Fine Yachts.
Navy | Work Boats | Yacht Systems | Links | Site Map | News
Marine Electronics


e-mail sales@naval.com
copyright © 1997-2002 Naval Electronics, Inc.
6717 Benjamin Road,
Tampa, Florida
USA 33634
phone (813) 885-6091
fax (813) 885-3601