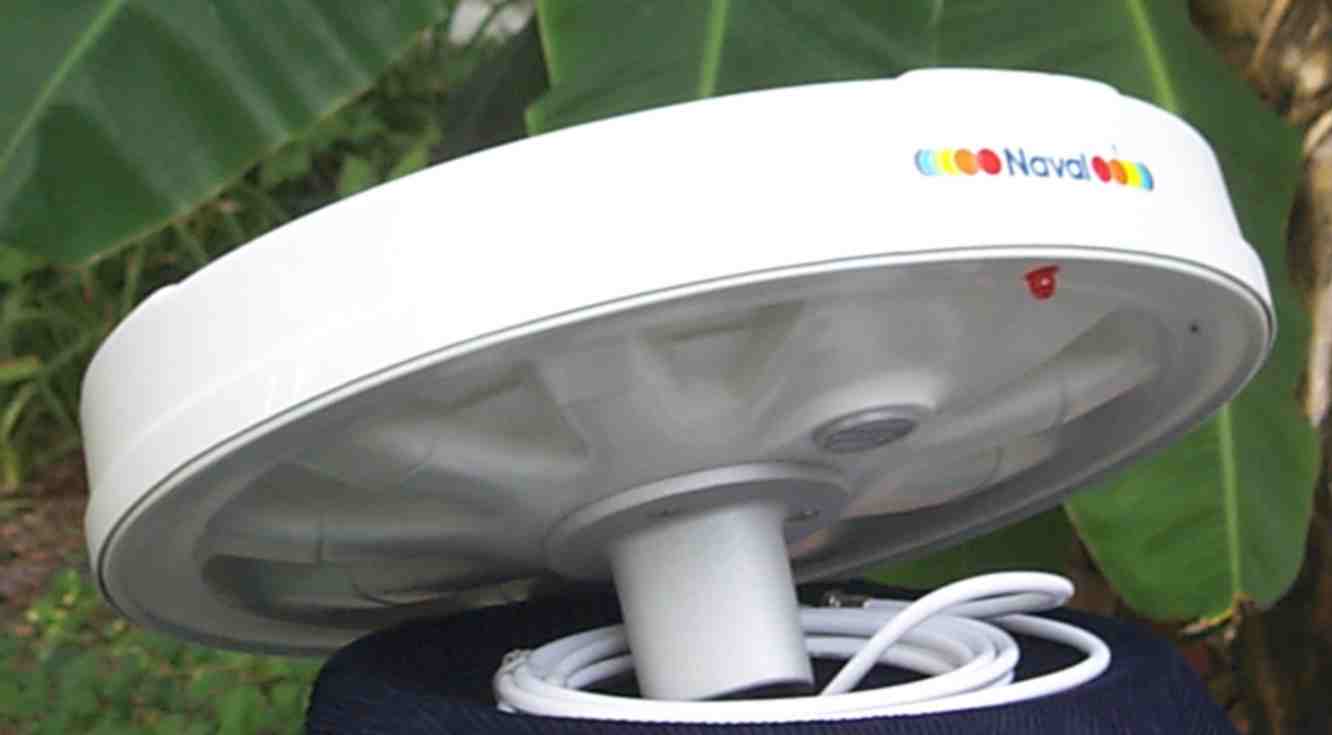 The New Extra Performance PR-414 Marine TV Antenna
from Naval electronics, Tampa
PR-414 is an omni-directional, active, wideband Terrestrial AM-FM-TV receiving antenna (0.1-860 MHz) for marine use, specially designed for craft equipped with one or two Radio and TV sets as on Coasters in limited international trade, Fishing-boats, Tugs, Pilot Service Craft and Rescue Cruisers, where extra performance in a robust package is appreciated.

PR-414 is a low profile product, based on 3 independent low noise amplifiers integrated directly to the omni-directional multi-element antenna. The antenna's exterior is made of UV protected thick ABS plastic, which requires no maintenance. All inner parts are embedded in solid polyurethane foam for protection from heavy vibration, moisture and sub zero temperatures. Mounting hardware is made of Marine Grade Almag Aluminum alloy. The integral low noise 3 band 6 transistor amplifier increases the sensitivity of the system as well as compensating for cable-losses in the antenna downlead. Separating the amplifiers benifits intermod rejection and allows for more gain with less noise.The PR-414 features high performance 5 Ghz bi- polar microwave transistors, which are protected against static charge.

PR-414 utilizes a "3 off-set broadband dipole element configuration" with each element covering a 120 degree view of the surroundings and a much improved omni-directional antenna pattern when compared with other antennas.
PR-414 is delivered with 25 metres (80 ft) of 75 ohm RG-6U low loss coaxial cable and a powerbox with two receiver outputs. Supply voltage (220/117V AC) 12, and 24-40V DC.
.


Marine TV Antenna Systems



copyright © 1997-2016


e-mail ..sales@naval.com
Naval Electronics, Inc.
7028 West Waters Ave Suite 393,
Tampa, Florida
USA 33634
phone (813) 885-6091
fax (813) 885-3601
Website monitor by Killersites.com